HRhub – a seminar series for Council HR professionals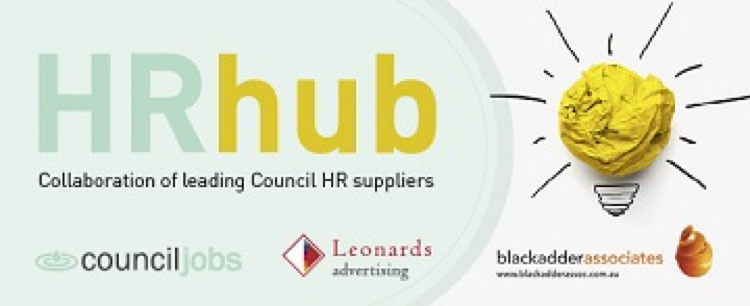 HR professionals in busy regional councils often tell us that it is difficult to get the time to go to conferences and meetings put on by suppliers and industry associations usually in the major cities. HR is also a fast-paced environment where you're continually challenged to do more with less in each budget cycle. This is why we've created the regional seminar series – HRhub – coming soon to a regional centre near you.
HR leaders from selected surrounding Councils are invited to attend a one-day free seminar covering up to date news, insights and trends affecting Council HR. Content covering Recruitment and Organisational Development is delivered in an intimate interactive format by Industry experts and includes a workshop and time for networking and information sharing with peers from neighbouring councils.
CouncilJobs is collaborating in delivering this event with Leonards and Blackadder to bring you a uniquely tailored event, designed to get maximum benefit for your time spent. We hope to see you at HRhub soon.
Attendee Feedback
Professionals (91) from 50 councils that have attended a HRhub seminar have rated the events 4.3 out of 5 and overwhelmingly endorsed the experience, saying;
'Very enjoyable presentations'
'Good to know we are not alone'
'Great to hear about digital interruption and what it can mean for us'
'Great hands on activity with interesting outcomes'
'Informative with a number of outcomes we can use'
'great workshop across the board'
'Good ideas to come out of it'
'Content relevant for us right now'
'Would love to see this more regularly'
Schedule
May 25, 2017 Narrabri - completed
June 26, 2017 Armidale - completed
July 27, 2017 Wagga Wagga - completed
August 24, 2017 Grafton - completed
September 25, 2017 Club Dubbo - completed
December 07, 2017 Bridgewater, Tas - completed
February 22, 2018 Launceston, Tas - completed
March 28, 2018 Mittagong - completed
May 24, 2018 Nowra - completed
June 14, 2018 Singleton - completed
Sept 19, 2018 Merrylands - completed
November 28, 2018 Hornsby - completed
February 12, 2019 Moree - completed